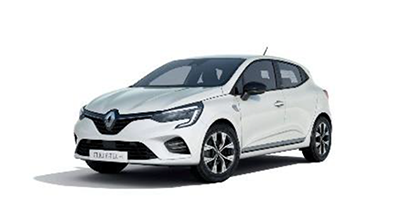 Renault Clio o similar   manual/automatic
read more
Budget car rental Orvieto in Italy
To.Ma. Rental Car is a car and van rental company offering private and company car rental in Perugia and province.
We offer affordable rates, good service and quality vehicles to tourists and locals. Our cars are well-maintained, clean and comfortable, so you can enjoy your trip to Umbria with peace of mind!
We have a wide selection of vehicles: from small cars to large vans, minivans and SUVs. We also have a range of luxury models for those who want something special for their vacation or business trip to Umbria.
Our range of vehicles is suitable for everyone, including:
Compact cars
Family cars
9-seater vans
SUVS
Luxury vehicles
Economy cars
Our goal is to offer our customers only the best service and quality at competitive prices, with a wide selection of vehicles to choose from.
Car and Van Rental Orvieto
To.Ma. Rental Car offers car and van rental service in Orvieto.
Our fleet includes cars and vans from all over the world, including Fiat 500, Mini Cooper, Volkswagen Golf and Jetta, Mercedes C-Class, BMW 3 Series, Volkswagen Passat and many more!
We also have minivans available for families with multiple children or groups of friends who want to travel together. Our team is committed to providing exceptional customer service at every stage of the rental process, from booking to returning the vehicle.
Our goal is to make your travels as easy as possible by providing you with the tools you need to make your trip enjoyable and stress-free. We offer everything from daily rentals to long-term leases, so you can choose the right option for your needs.
If you need help choosing between different options or deciding on the length of your rental, please don't hesitate to contact us! We will be happy to talk with you about what is best for your trip, big or small.
Budget car rental in Orvieto and Perugia
To.Ma. Rental Car is a company that offers budget car rentals in Orvieto and Perugia.
Do you have the feeling of hopping into a convertible top and cruising around Orvieto and Perugia? To.Ma. Rental Car is here for you! Based on the number of people you'll be traveling with, To.Ma. Rental Car have a car category that suits and matches all your travel needs.
Perhaps what you're currently feeling are vans, SUVs, or minivans. It may even be that one (or more) of them is your style. Whichever one you're aiming for, they have an exceptional deal for you!
To.Ma. Rental Car is a budget car rental company that brings affordable car rental deals in Orvieto and Perugia. It will be too good to be true when you hire it. What is just required of you to do is start scrolling through the website to find all the car categories, pick your desired locations, see customer reviews and explore more on the currently available rental cars.
However, if you're not sure what budget car categories you'll like to rent, you'll see the deals on the available budget minivans, luxury cars, SUVs, vans, and lots more on the site. By the time you've decided on the set of wheels you'll be glad about, check out the sights and activities to go through in Orvieto and Perugia.
That rental car choice of yours should make it easier to experience all Orvieto and Perugia have to offer. It will deliver you a friendly and knowledgeable service as you're value-conscious. Whether it is a business occasion or a vacation trip you'll use it for, everything is possible with To.Ma. Rental Car.
We offer the best rates for all types of vehicles, including economy, compact and luxury cars, as well as SUVs, minivans and cargo vans. Our fleet is constantly updated to ensure you get behind the wheel of the latest models and most prestigious brands, including Audi, Mercedes Benz, BMW, Mini Cooper, Citroen C4 Picasso and Toyota Yaris Verso.
Our company offers cheap prices for all types of vehicles: from small cars to large vans. It is possible to rent a car for business or pleasure. Our cars are kept in excellent condition and have been cleaned and detailed before delivery.
If you are looking for a cheap car rental in Orvieto, then look no further. To.Ma. Rental Car offers the best rates and services to suit your needs.
Choosing a van rental service
You need transportation when traveling to Orvieto. A good idea is to find the best car and van rental Orvieto. You can rent one to match your daily, weekly, or monthly transportation around the city at a reasonable cost. Here are tips for choosing a van rental service.
Understand essential details
The first thing before renting a van is to understand the vehicle size you need. This requires considering how many you are and the size of luggage you're traveling with. Rental vans come in different sizes, including eight and nine seater vans.
So, you must pick a van that will allow your whole group to travel safely and comfortably. Given that the van size determines the budget, choosing wisely will help save you a lot of money
Compare prices
A trip comes with a budget. Whatever you do determines how much you're remaining with to enjoy your trip. A good idea is to compare prices to ensure that you get a car and van rental Orvieto with the best value for money. Compare prices online to see what different companies charge for the same van. This will ensure that you don't spend more than you should.
Fleet size
The right service will have a big fleet so you to choose the best vehicle for your travel needs. Does the company have different vehicles? What kind of vans do they have? Discovering that the van is too big or too small would be frustrating. A bigger van will cost you more money than necessary, and a smaller van will cost you comfort throughout the trip.
Vehicle condition
Nothing is as frustrating as your car breaking down in the middle of nowhere. When selecting a van rental service Orvieto, check that their fleet is serviced regularly. You should test drive the van to get a feel of its experience before getting on the road with your family. The company can also show you their service schedule as proof that the car is roadworthy.
Conclusion
To have a memorable experience, choose the best car and van rental Orvieto for transportation across the city. Keep the tips above in mind and you will be all set on your trip.