Commercial van for rent Perugia and Orvieto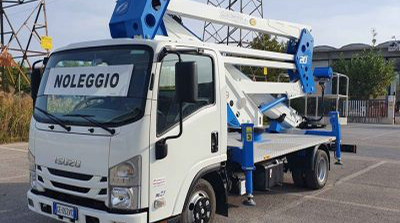 Rental of aerial platforms manualAerial platform rental in Perugia To.Ma. Rental Car Car is a company that provides the rental of aerial platforms in Perugia. We provide our customers with the best products and services for their needs. Our operators are highly...
read more
Commercial vehicle rentals
To.Ma Rental Car is a car rental company in Perugia and Orvieto, Italy.
To.Ma. Rental Car offers a wide range of vehicles, including vans and trucks, at reasonable prices. We offer commercial vehicle rentals in Perugia and Orvieto for all your needs: minivans, vans and trucks available with automatic transmission or manual transmission, with or without air conditioning, with or without roof racks, with or without satellite navigation systems.
We have a wide range of options to choose from, so that you can find the best solution for your needs!
With To.Ma. Rental Car you can rent a van for any type of business activity: from moving house to transporting goods or equipment to work on an important project. Our vans are available in different sizes, with different engines and configurations. You can choose the one that suits you best!
Our fleet includes:
minivans;
midi-vans;
full-size vans;
SUV's;
pickup trucks;
cargo trucks.
Our goal is to provide high-quality cars at competitive prices so you can spend less time worrying about your vehicle!
We also offer our aerial platform rental services in Siena and Arezzo.